H-K9L Wafers (BK7 Equivalent from CDGM)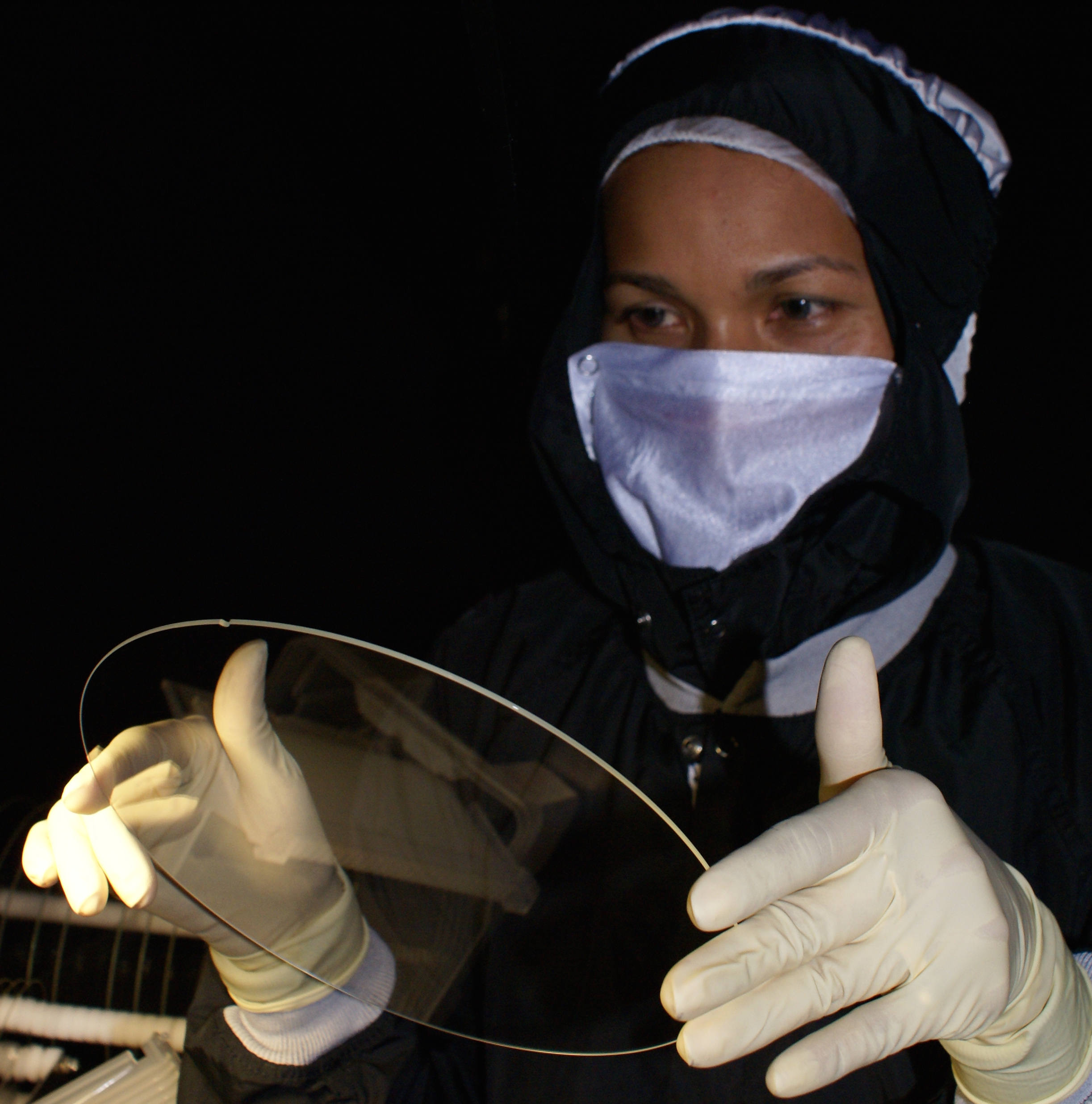 H-K9L (a common BK7 equivalent) is a high quality optical glass used in lenses and other optical components where the additional benefits of Fused Silica are not required. It is a relatively hard material with extremely low bubble and inclusion content. H-K9L has a low refractive index (≈1.52), low dispersion, and provides excellent transmittance through-out the visible and near infrared spectra, down to 350 nm in the ultraviolet.
Following is a matrix of standard H-K9L wafer specifications which can be produced and shipped quickly – most often within Four weeks. Our wafers are inspected and packed in a Class 100 Clean Room and certified to the listed specifications. If you don't find a product meeting your needs, please contact us and provide your required specifications. Where appropriate, please use an existing Item Number and describe required exceptions.
Please note that there is a $300 and Ten Piece MINIMUM Order Quantity.
Item Number
Diameter (mm)
Thickness (mm)
Quality
Price Each
Volume Pricing
More Info
Min
QTY
Qty
Total
25 - 49
50 - 99
100 +
CGS1540
200
0.7
80/50
$52.90
$48.80
$45.30
$42.30
10
CGS1541
200
0.7
60/40
$57.80
$53.30
$49.50
$46.20
10
CGS1542
200
0.7
40/20
$66.90
$61.80
$57.30
$53.50
10
CGS1543
200
0.7
20/10
$78.50
$72.40
$67.30
$62.80
10
CGS1544
200
1.1
80/50
$62.80
$58.00
$53.80
$50.30
10
CGS1545
200
1.1
60/40
$67.70
$62.50
$58.00
$54.20
10
CGS1546
200
1.1
40/20
$77.80
$71.80
$66.70
$62.20
10
CGS1547
200
1.1
20/10
$90.90
$83.90
$77.90
$72.70
10
Page 3 of 3, showing 8 records out of 48 total, starting on record 41, ending on 48